Monthly Conferencing Plans
A monthly conferencing plan offers instant conference access at affordable rates.* Best of all, your dial-in and access numbers remain the same for the life of your account, so you won't need to tell regular participants how to join in.

Select the monthly plan that suits your needs. If you require more than 20 lines or would like to change your conference preferences, you can do so through the Manage My Meetings online conference maintenance portal. You must have a login and password to access Manage My Meetings. To sign up for one, click here



The Conference Plan Calculator can help you choose.

For information about greater volume discounts, please contact us.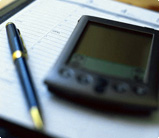 Try it today and pay only for the minutes you use.

03¢ a minute per person for Audio Conferencing